The Quarterly Giving Statement represents an essential opportunity to inspire the hearts of your givers. Churches that do them well know how much they contribute to fostering a culture of generosity. More often than not, however, they end up being overlooked entirely or nothing more than a transactional communication tool. Please don't make that mistake this year! 


There has never been a more significant time to engage your givers with a spirit of gratitude and a message that conveys the importance of their faithful commitment. 


This Bundle Features:
- Video teaching with Jim Sheppard
- Statement Strategy
- Statement Letter Formatting Guide
- Digital Strategy for your QGS
- Sample Giving Moment Videos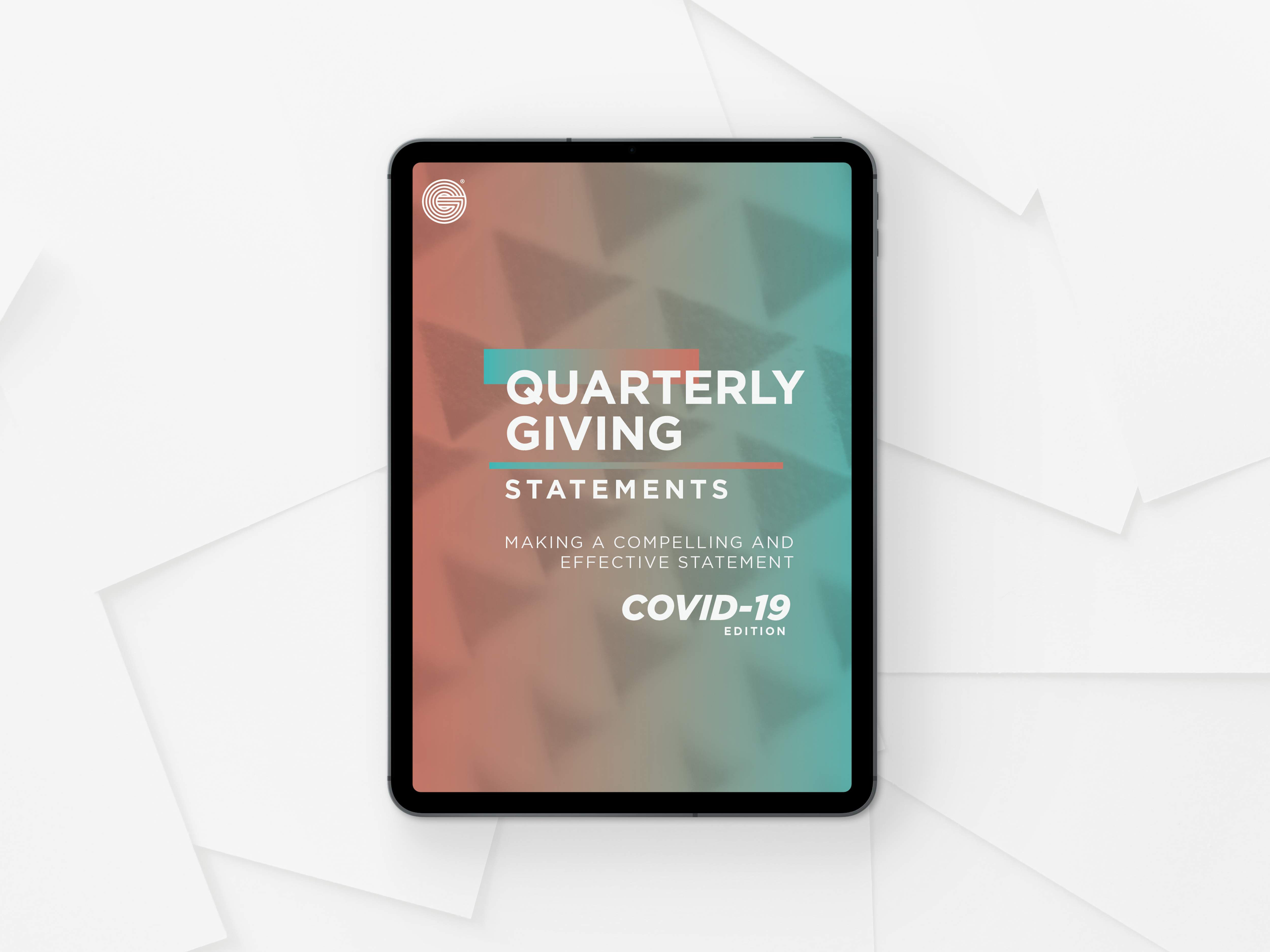 This resource bundle will guide you to create a Quarterly Giving Statement that engages and encourages the heart of your givers and appropriately inspires them to strengthen their dedication to your ministry at a vital time.